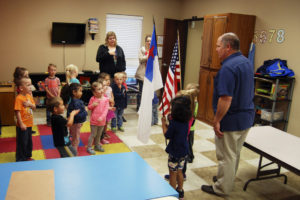 We offer childcare from Infants (2 weeks) through Pre-K. We also offer a limited after school program.
Curriculum
EBC uses the "ABC Jesus Loves Me" christian curriculum in our classrooms.
Classes attend "Chapel Time" with Pastor Clint and Brother Roger once a week for a bible lesson.
Parents Handbook is available upon request.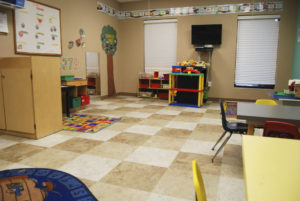 Pre-K Program
Give your child a head start for kindergarten!
EBC Childcare Center offers a Christian based preschool curriculum that will build on what is taught at Burcham.
EBC offers a full-day or a half-day preschool that includes transportation to and from Burcham. A lunch is provided. Preschool is from August to May and will follow the Weatherford School schedule. To enroll, children must be 4 years old by September 1.
Pre-enroll by July and the enrollment fee will be waived.
We are excited to announce that if EBC enrolls a minimum of 15 students, we will be able to offer a discounted tuition.