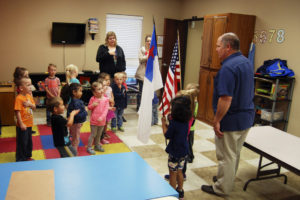 We offer childcare from Infants (2 weeks) through Pre-K. We also offer a limited after school program.
Curriculum
EBC uses the "ABC Jesus Loves Me" christian curriculum in our classrooms.
Classes attend "Chapel Time" with Brother Mark and Brother Roger once a week for a bible lesson.
Parents Handbook is available upon request.