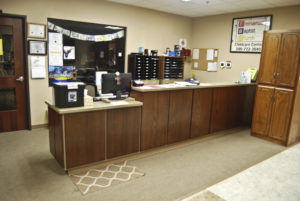 EBC Child Care Center exists to bring Christ-like love and care to children from birth to 8 year olds. Our heart is showing this love to your child and family. Under the direction of Donna Smith, we strive to provide a safe, loving and caring atmosphere that extends from the child to the employees. Located on the corner of Kansas & College street our daycare has new and updated facilities that will enhance your child's development.
For further information see the Programs Offered at EBC Child Care Center. We look forward to serving you.
Commit to the Lord whatever you do, and your plans will succeed.
Proverbs 16:3 NIV
Location
719 N. Kansas St.
Weatherford, OK
Hours of Operation
Monday – Friday
6:30 a.m. – 6:00 p.m.
Contact Us
Donna Smith, Director
[email protected]
(580) 772-3040
Check out our Pre-K Program
Learn more about the EBC Pre-K program.