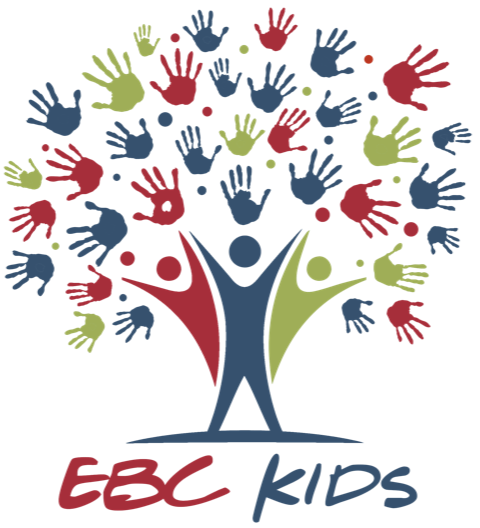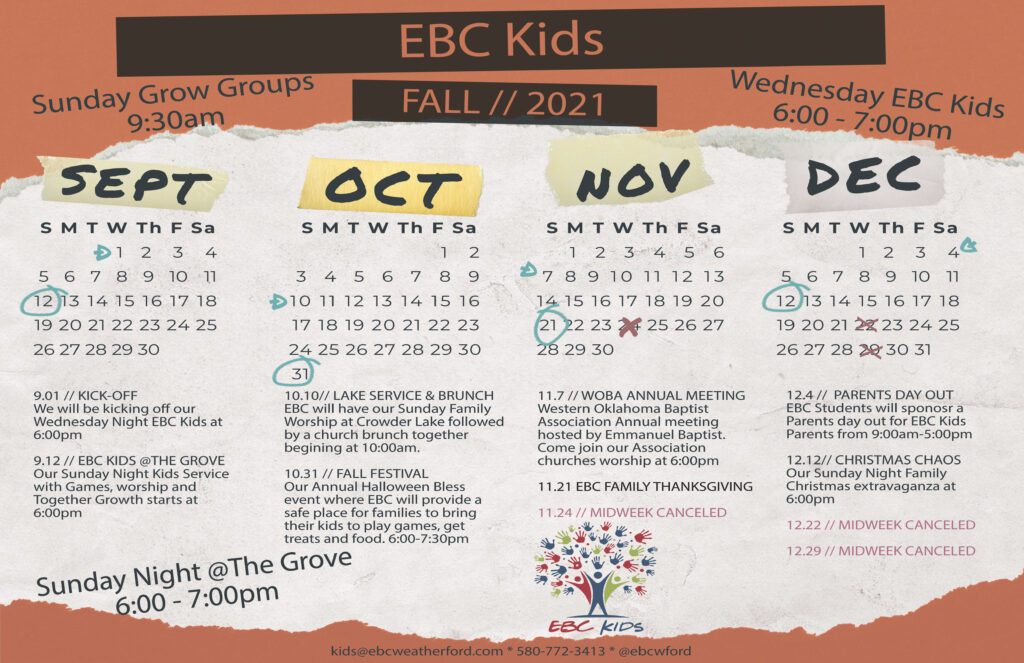 Children's GROW-GrouP
As we grow it is important to know God's Word, the Bible. Every Sunday morning at 9:30 a.m., we have a small-group Bible study for children of all ages. Join us as we learn about God's amazing love for us!
EBC KIDS (Pre-K – 5th Grade)
EBC KIDS meets every Wednesday night at 6:00 p.m. It is a safe and fun environment with relevant teaching based on the Bible. Children connect with God on their own level and make lifelong friendships.
Terrific Tuesdays
Each summer we have several cost effective fun events, such as trips to the OKC Zoo, Paseo Pottery, Andy Alligators, fishing, etc.
Preteen Camp
We take 3rd through 6th graders to Camp every year in June. This is a fun time of outdoor activities, swimming, games and more.